UPDATE: Mildred ISD responds to kidnapping arrest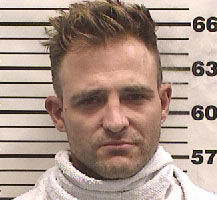 The Navarro County Sheriff's Office arrested a man on an outstanding criminal trespassing warrant Wednesday morning after he checked out a 9-year-old boy from Mildred Elementary School.
Mildred ISD released the student to Lane Murta, 36, who was not a parent. The child's mother reported the incident as a kidnapping to the NCSO. According to reports, the child knew the man and went willingly.
Sheriff Elmer Tanner said officers from his Criminal Investigation Division saw the man and boy walking near the suspect's home on 31st Street in Corsicana.
Mildred ISD released the following statement Wednesday evening: The safety and security of our students is of paramount importance to the District. This morning, a student was checked out of school by a former step-parent who was thought to have authority to pick up the child. Upon being alerted that the individual was in fact no longer authorized to do so, law enforcement was notified and quickly recovered the student. The District is investigating whether appropriate policies were followed and will implement change as necessary.
Deputies quickly arrested the suspect without incident, within 15 minutes of the initial report.
Justice of the Peace Pct. 3 Jackie Freeland issued an arrest warrant for kidnapping charges after the suspect was booked into Navarro County Jail