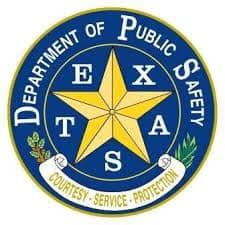 Texas Department of Public Safety- North Texas Region
Troopers in Navarro County need your help. On 9/23/19, at approximately 10:05 p.m., Texas Department of Public Safety Troopers were called to a crash in the res...t area on the northbound side of IH 45 in Navarro County.
Preliminary investigation indicates a 2012 grey Dodge pickup was parked across several parking spaces at the south end of the parking area. The driver of a Chevrolet Equinox was traveling north in the rest area and struck the left side of the Dodge. In addition to striking the pickup, the Equinox also struck the occupant of the Dodge pickup who was outside the vehicle.
The occupant of the pickup, Mark Lancaster, 49, of Streetman, was taken by air ambulance to Parkland Hospital in Dallas with serious injuries.
The driver of the Chevrolet Equinox left the scene and failed to stop and render aid.
Troopers believe the Equinox to be white in color and a 2010-2014 year model. The Equinox may have damage to the right front and side of the vehicle.
Anyone, including automotive body shop owners/employees that has information on the crash or was in the area at the time, is encouraged to contact the Navarro County Sheriff's Office at 903-654-3001.