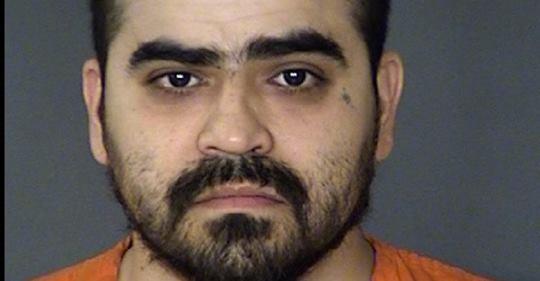 (Photo: Bexar County Sheriff's Office)
https://foxsanantonio.com/.../on-the-.../on-the-run-lino-ramirez
This afternoon in a remote area off NW 4450 near Frost, five members of the NCSO Tactical Team, supported by two patrol units, arrested this violent wanted fugitive from San Antonio.
Captain Stan Farmer was notified today by SAPD that the fugitive may be in Navarro County. NCSO detectives immediately began an investigation based on the information given and late this afternoon they discovered a location where they believed the suspect to be hiding.
The area was extremely remote and officers had to approach the suspects location from a distance on foot. The suspect was found to be living in a van trailer that was parked inside a mesquite field with limited access. The suspect was taken into custody without incident.
I am very proud of our officers and that this fugitive was located, arrested and will now face justice for the alleged brutal crime.
Sheriff Elmer Tanner