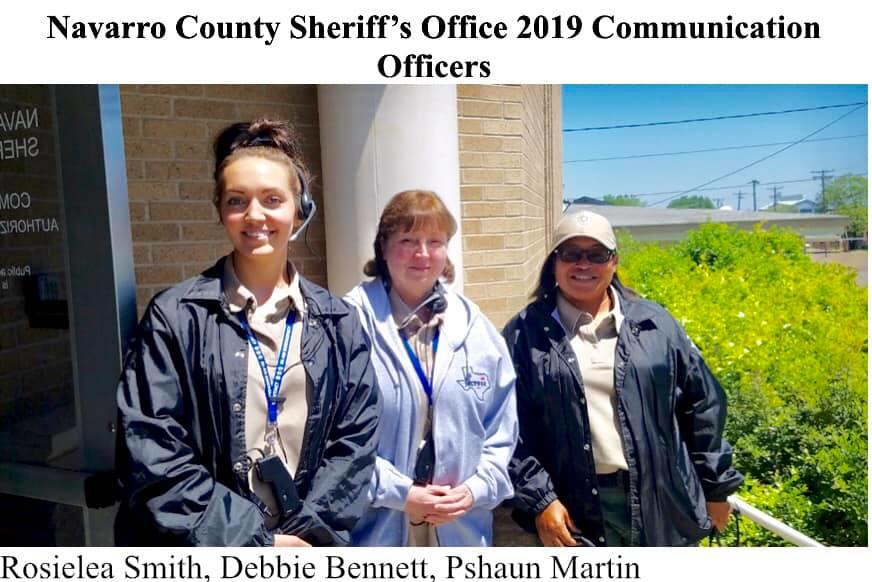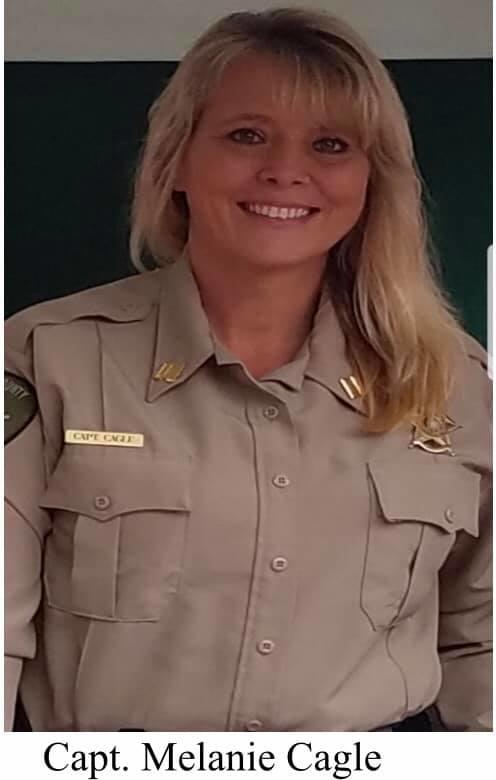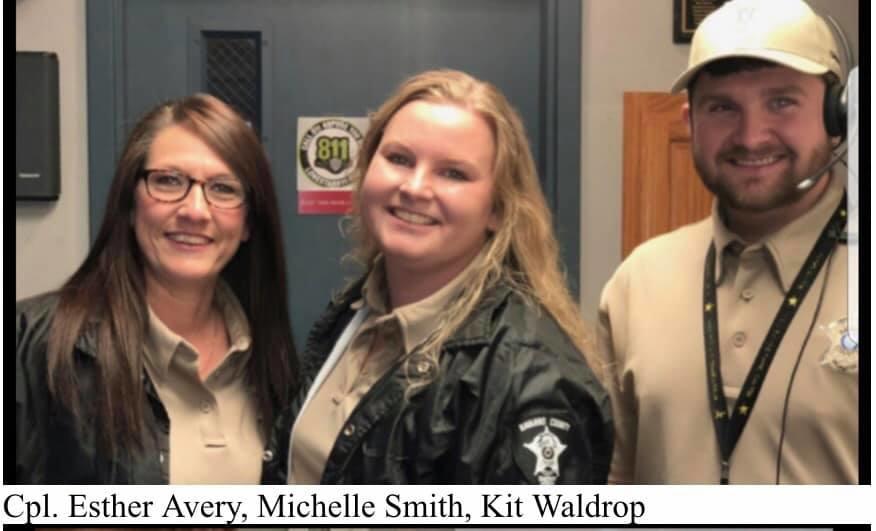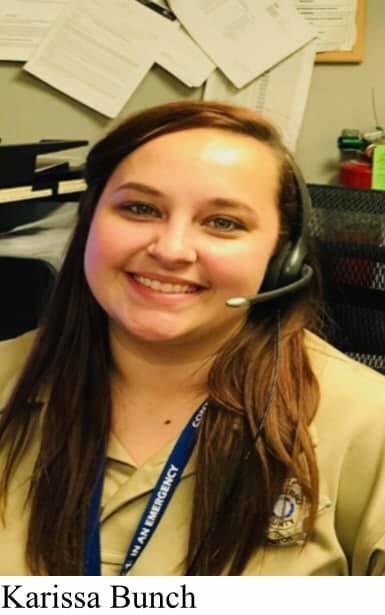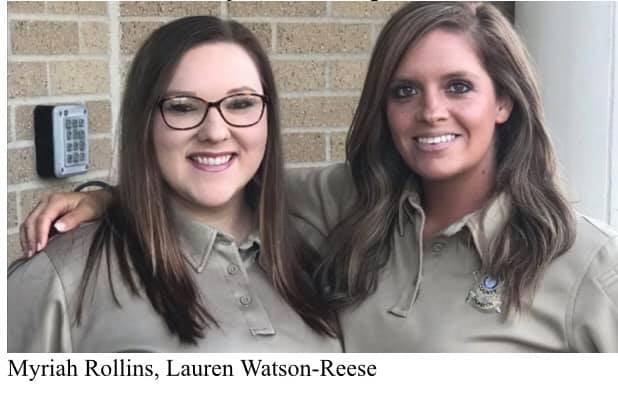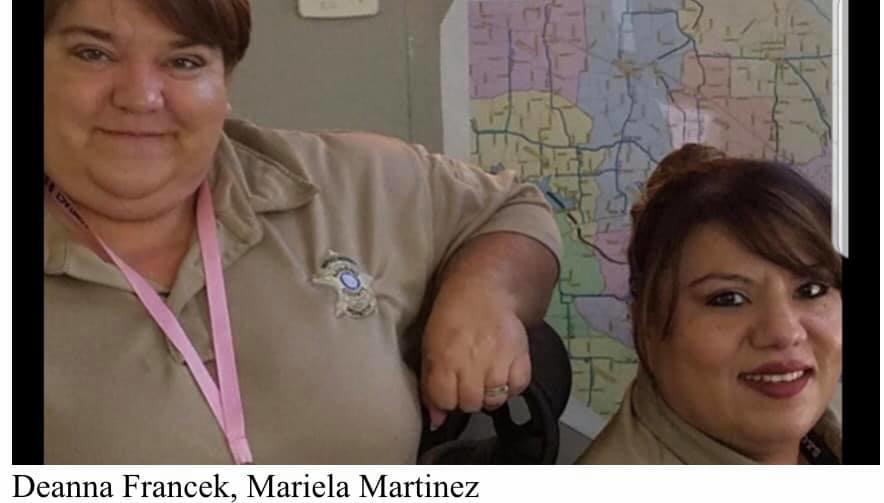 Telecommunicator Appreciation week allows me the opportunity to acknowledge the hard work and dedication the officers assigned to the Communications Division of the Navarro County Sheriff's Office have displayed over the past year (years). The job of a telecommunications officers is not easy. From day to day they do not know what they will be faced with. They are usually the first ones to receive emergency calls for assistance and are tasked with the responsibility of making sure that the proper units/responders are dispatched.
They dispatch for NCSO Deputies, DPS State Troopers, Texas Game Wardens, Rice PD, Blooming Grove PD, Kerens PD, Dawson PD, Richland PD, and Frost PD 24 hours a day, 7 days a week. In addition to law enforcement related calls, they are also responsible for medical and fire calls as well. This includes dispatching the Corsicana Fire Department as well as the Volunteer Fire Departments all over the county. As if that wasn't enough, they area also the first ones called during weather events that impact our county. They are responsible for working with the Navarro County Office of Emergency Management, Navarro County Commissioners, and TXDOT; just to name a few.
At any given time, they are listening to at least 4 different radio channels and other times up to 6 channels. We strive to have three telecommunicators working per shift but many times there are only two. They are looking at four different monitors throughout their day. One is for 911 calls, one is for Computer Aided Dispatching (call creation and record keeping), another is for the state system used to gather information on persons or items as requested by officers, and finally a radio screen that they use to communicate with officers, fire/ems, volunteer fire departments, wreckers, TX Dot, Emergency Management, etc.
Telecommunication officers are trained in the various aspects of their jobs but nothing can truly prepare them for the major incidents. The kind that take every bit of their ability just to keep up and make sure nothing is overlooked, the horrible calls for help that they receive; the ones that "stick" with them and they recount in their mind over and over just to make sure that they know they did everything possible to help. Nothing can prepare them for an officer to all of a sudden call for help on the radio and nothing can prepare them for knowing they may be the last voice a person hears.
The Navarro County Sheriff's Office is blessed to be fully staffed in the Communications Division with 12 incredible people who all try their hardest to protect the officers and the public that they serve. In total the communications division has about 80 years of service; that is amazing that these communications officers have dedicated to this job for so long. Combined they have created approximately 10,800 calls for service already this year. I am grateful for the opportunity to say "thank you" to the people I am fortunate enough to work with and lucky enough to call my friends.
Happy Telecommunications Appreciation Week to all NCSO Telecommunication Officers! Thank you for all you do! I see you, I appreciate you, and I am here for you!
Captain Melanie Cagle
Public Safety Telecommunicator Code of Ethics:
As a Public Safety Telecommunicator, I am dedicated to serve the public; to safeguard life and property; to keep my personnel informed on all calls that may require their attention; to assist all public safety vehicles and personnel in the performance of their duties; assure that all rules and regulations which govern my position are not violated in any manner.
I will keep my private and social life free from all criticism; maintain a calm attitude during times of stress and emergencies; develop self-control and be constantly mindful of the welfare of others, regardless of race, creed, or religion. I will obey the laws of the land, rules, and regulations of the Federal Communications Commission and my department. Whatever information I receive of a confidential nature will be revealed only in the official performance of my duties.
I will never act in a selfish or unofficial manner or let my personal feelings, friendships, prejudices or animosity influence my decisions. I will enforce the rules and regulations of my department and the Federal Communications Commission without fear, favor or ill will, never employing unnecessary force and never accepting gratuities.
I recognize the high responsibility of my position as a symbol of public faith and trust and will accept it to be held as long as I am faithful to the ethics of public safety service. I will constantly strive to achieve those objectives and ideals, which govern my profession, dedicating myself, before God, to my chosen profession, public safety telecommunications.