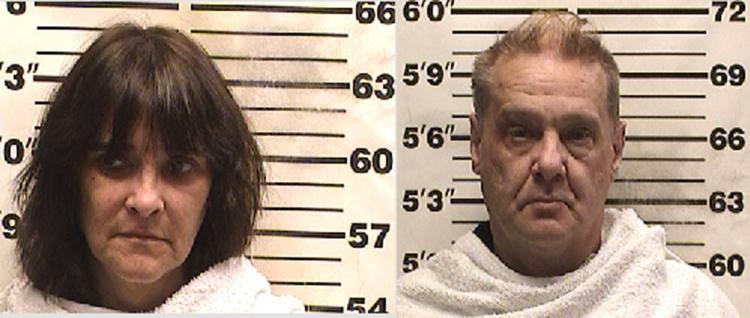 Navarro County Deputy Keith Lewis and Ismael Esparaza arrested a couple after a physical disturbance early Monday morning on Farm to Market Road 1126 and 1839 in Emhouse.
Lewis and Esparaza were patrolling the area when they saw Elizabeth Ann Vasquez, 51, traveling west bound and turn around to run over her fiance, Jeffrey Killian, 53.
During the investigation, officers found out that Killian had assaulted Vasquez and her disabled son before fleeing on foot, where he was ran over twice by Vasquez.
Officers arrested Killian for injury to a disabled person and assault causes bodily injury to a family member. Vasquez was also arrested for aggravated assault family violence with a deadly weapon.
Both suspects were arraigned by a Navarro County judge Tuesday and Vasquez's bond was set at $40,000 and Killian's bond was set at $12,000.
Killian refused treatment at the scene but was checked out at Navarro Regional Hospital before he was jailed.
From Staff Reports Corsicana Daily Sun Mar 19,2019