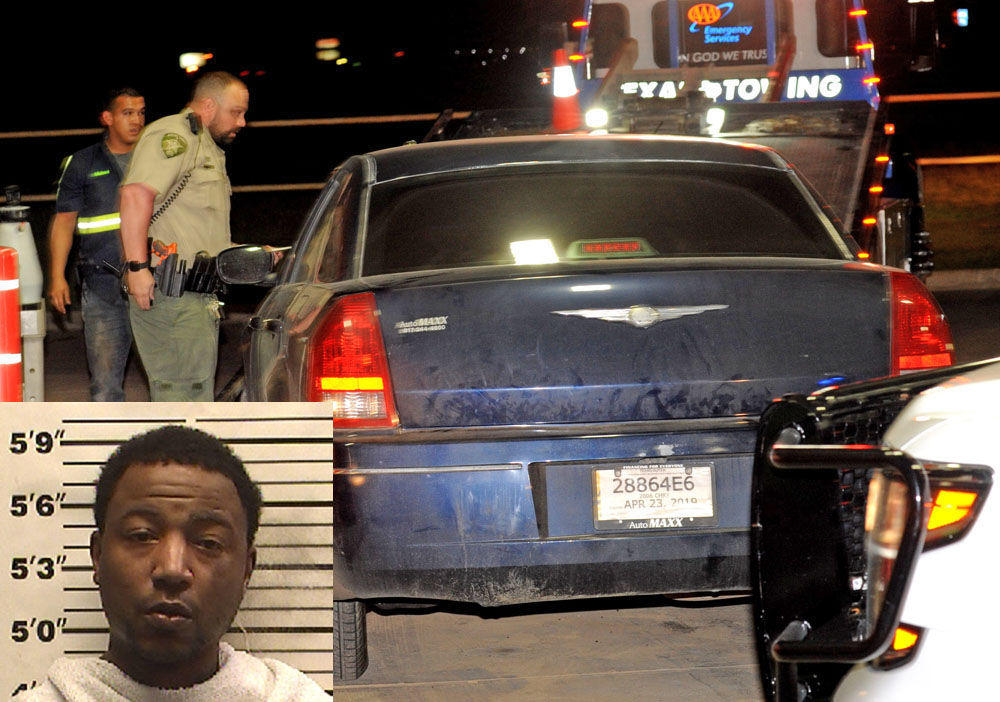 Daily Sun Photo/Ron Farmer

Deondrae Venedrius Drae Brown, 36, has been charged with evading arrest with a vehicle, possession of marijuana under two ounces and possession of ecstasy under a gram. His bond was set at $17,500.The Navarro County Sheriff's Department arrested a suspect Sunday night after a car chase that started west of Dawson and ended at the Walmart gas station.
According to a press release by Navarro County Sheriff Elmer Tanner, Deputy Eric Wilson was traveling on Highway 31 west of Dawson, when he saw a car traveling eastbound at 105 mph in 70 mph zone.
Wilson caught up with the suspect vehicle at Hwy 31 and FM 667 and activated his lights and siren.
The car slowed to around 55 mph then took off again 80 plus mph and driving erratically.
Lt. Joey Jock spiked the suspect vehicle's tires at the Corsicana city limits and the suspect made it to a Walmart fuel pump where he was taken into custody without incident.
From Staff Reports Corsicana Daily Sun Mar 18,2019