Gunman Apprehended at Intersection of W. 7th and 45th St. in Corsicana
04/24/2016
Good job officers. This incident reminds us of the value of our local agencies cooperating and working together for a common goal which is to keep our citizens safe.
Sheriff Elmer Tanner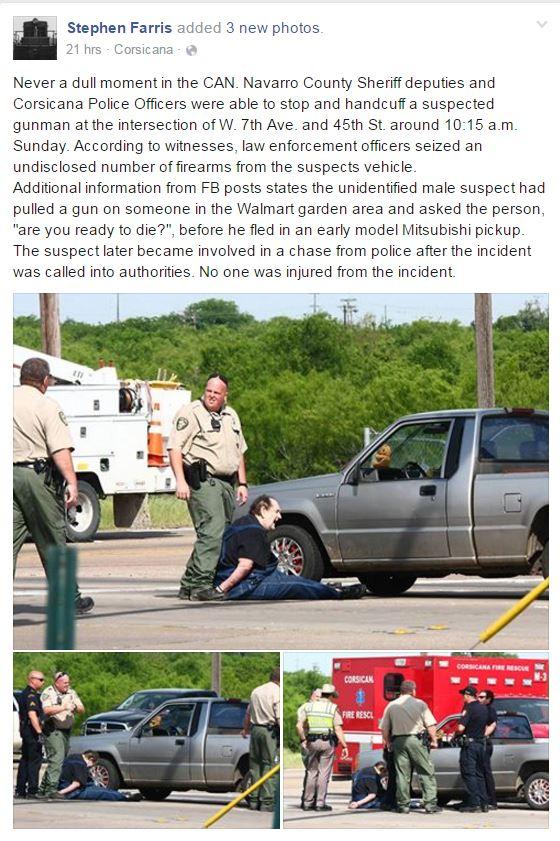 Posted by Stephen Farris
"Never a dull moment in the CAN. Navarro County Sheriff deputies and Corsicana Police Officer were able to stop and handcuff a suspected gunman at the intersection of W. 7th Ave. and 45th St. around 10:15 a.m. Sunday. According to witnesses, law enforcement officers seized an undisclosed number of firearms from the suspects vehicle.
Additional information from FB posts states the unidentified male suspect had pulled a gun on someone in the Walmart garden area and asked the person "are you ready to die?", before he fled in an early model Mitsubishi pickup. The suspect later became involved in a chase from police after the incident was called into authorities. No one was injured from the incident."