Tonight we recognize Deputy Angie Vaquera for her taking actions at a major accident scene in Van Zandt County today.
Thank you Deputy Vaquera.
Sheriff Elmer Tanner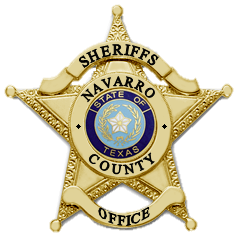 Van Zandt County Fire Marshal/Emergency Management
State Highway 19 south of Canton is now open after being shut down for a couple hours, so emergency responders could work a major accident. It was this vehicle versus 18 wheeler. Driver of truck was pinned in and was still alert and talking to emergency responders. Multiple agencies are on scene. Canton Fire Department and South Van Zandt VFD were the responding fire departments. Champion EMS and Flight for Life air medical provided patient care. The accident is currently under investigation by the Department of Public Safety. The 18-wheeler driver was not hurt and did not seek medical attention. The driver of the pickup was airlifted to a hospital in Tyler. Canton PD, Van Zandt County Sheriff's Office and Van Zandt County Fire Marshal Office assisted at the scene. Special thank to the Navarro County Sheriff's Office deputy that stopped and remained with the trapped driver and kept him calm. The deputy was returning back to Navarro County after taking a inmate to another location and dropping them off. This Deputy was able to speak Spanish and keep the driver alert and calm, during the hour and half extrication.