Corsicana Daily Sun- Former Navarro County Sheriff passes away at 80
01/31/2023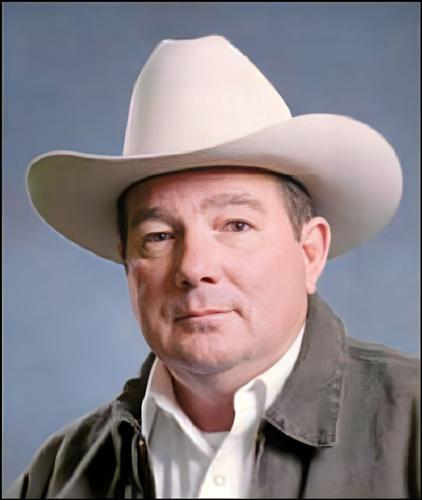 Former Navarro County Sheriff passes away at 80
Friends, coworkers remember Cotten
By Michael Kormos Daily Sun
Update: Jan. 31, 2023
Due to inclement weather, visitation and funeral services for former Navarro County Sheriff Les Cotten have been changed to the following:
Visitation will be from 5 to 7 p.m. Friday, Feb. 3, at Griffin-Roughton Funeral Home. Funeral service will be 11 a.m. Saturday, at Northside Baptist Church.
Former Navarro County Sheriff of almost 20 years Leslie Alton Cotten, Sr. passed away Jan. 24 at the age of 80.
Cotten was born in Corsicana and attended public schools in Powell and Kerens. He graduated from Kerens High School in 1960. He attended Navarro Junior College, graduating in 1974 with an associates degree in Law Enforcement. He attended Baylor University from 1975 to 1978.
Cotten served seven and a half years in the U.S. Army, from 1960 to 1967. He was in the 101st Airborne Division, 36th Infantry Division Texas National Guard, 1st Armored Division, and the 25th Infantry Division. He served with the 25th Infantry Division in Pleiku, Republic of Vietnam.
He was employed with the Corsicana Police Department in December 1967, beginning as a dispatcher. Cotten moved to the patrol division in February 1968 as a patrolman. In March 1975, he moved into the criminal investigation division as an investigator.
Cotten was hired by Sheriff Bobby Ross in October 1982 as a detective sergeant. He was promoted to lieutenant in October 1991 by Sheriff Jim Hodge. Cotten ran for his first term in office in 1992 and was elected by Navarro County residents. He took office Jan. 1, 1993 and served as sheriff until his retirement in 2012.
He was married to his wife Cleta for almost 55 years. The couple had three children - Les Jr., Lea, and Lori. The Cottens had seven grandchildren and one great-granddaughter.
Cotten was a member of the Lions Club, Kiwanis Club, VFW, DAV, Navarro County Peace Officers Association, Sheriff's Association of Texas, National Sheriff's Association, Life Member of the National Rifle Association, Corsicana 100 Club and the Kerens Area Chamber of Commerce.
He was a Master Mason, Corsicana Lodge AF&AM No. 174, and a member of Petty's Chapel Baptist Church.
Lewis Palos said he was working at the Corsicana Police Department when Cotten came onboard in 1967.
"We worked together and were comrades ever since," Palos said. "We worked some big cases and backed each other up like brothers. I never saw him mistreat anyone, but that's how he was raised."
Palos said he came out of retirement for a chance to work with his old friend.
"After he was elected sheriff he hired me as a patrolman and it was a pleasure being a deputy for him," he said. "Our community lost a good and faithful servant, friend and veteran."
Current Navarro County Sheriff Elmer Tanner worked under Cotten and was elected sheriff following his retirement.
"I was deeply saddened to hear of the passing of long time Sheriff Les Cotten. I had known, worked with and for Sheriff Cotten for over 20 years," Tanner said. "Les was a good and honorable man who fought for our country and later became a career law enforcement officer wanting to serve the citizens of Navarro County in the same way he served our nation. It was well known that Les was a huge family man who loved his wife, kids and grand kids.
"It seems I have stated more and more lately than ever before about the many good men we have lost who chose to serve our community as law enforcement. Les served with dedication, honor and commitment and I'm sure his name and the role he played in Navarro County will be mentioned for years to come.
"My and my wife's thoughts and prayers, as well as all of those here at the NCSO, go out to Les' family and friends during this very difficult time," he said.
Navarro College Board Member Faith Boyd started at the Navarro County Sheriff's Office in 1983 and worked both alongside and under Cotten.
"Working with Les was one the best experiences I had," she said. "He was a respected sheriff by his employees and the community. He was a soft-spoken man but once he put his foot down, he meant what he said."
Boyd said Cotten was a law enforcement historian and could tell you, down to the date, when certain events happened.
"I got to know his family and our grand kids grew up together," she said. "We have lost a very good man and he will be truly missed."
Dana Stubbs, Genealogy Director at Corsicana Public Library said Cotten was her go-to man for the history of Navarro County law enforcement.
"You could say he had his own museum of records," she said. "He loved history, he was a member of the Navarro County Historical Society and the Navarro County Historical Commission. He was a quiet, honest, just and fair man. He was a good listener and willing to help in any way he could with research I was doing."
Stubbs described Cotten as a good lawman and said he was so much fun to talk to as he was a great story teller.
"I really loved him and his family from my childhood," she said. "I admired how he took care of them. He was the only person I ever let put a sign in my yard when running for office."
Cotten's son Les Jr, said the community's support of the family has been overwhelming.
"He meant a to people and it shows," he said. "He touched a lot of lives."